About -
Vedicology
Our team at Vedicology provide in-person, email and telephonic consultation services to individuals and business houses on various aspects of Vedic Astrology, Chaldean Numerology, Gemstone selection, Indian Vastu Shastra and Vedic Remedial Measures.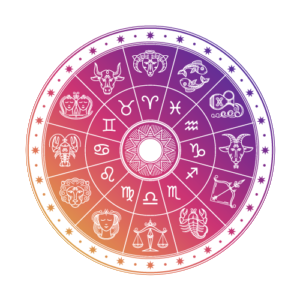 Vedic Astrology -
Horoscope Analysis & Reports
Vedicology Astrologers in Chennai cast your horoscope based on your exact birth data,which indicates the positions of planets at the time of your birth.We follow Jyothish/Vedic astrology principles in casting/analyzing a horoscope. Jyotish is considered to be the Vedanga of Atharva Veda, which we believe will provide a glimpse of the karmic...
Numerology -
Consultation Services & Reports
Best numerologist in Chennai, Bengaluru, Kerala, Hyderabad, India believe that each number is affected by another. Each letter of the alphabet vibrates into a given number, 1 — 9, which is also the length of our life cycles. These numbers we were born, in addition to the numbers in our names, are the tools we're given so that we may accomplish our mission in life, and let us work through all our Karmic Lessons.
Gemstone
- Consultation Services
Vedicology Best Gem astrologers in Chennai, India and Famous Gemstone Consultants in Chennai, India can explain the force behind gemstones in a simple easy to understand manner. Contact us to learn more about the force of gems. Gemstone consultation is simple with Vedicology. Gemstone Astrology with Vedicology is even simpler.
Vastu Shastra
- Consultation Services
Vedicology India conducts free awareness programs on Indian Vastu Shastra, and these programs are conducted at Vedicology Centers across India. Best Vastu consultants in Chennai, Bengaluru, Hyderabad, Mumbai, India attend these training programs and share their knowledge on different aspects of Indian Vastu Shastra. Famous Vastu Shastra Consultants in Dubai, UAE, Singapore, Malaysia, United States join these training seminars via skype and share their wisdom on the topic of discussion for the day.
Vedicology -
Leadership Team
Founder – Vedicology, 25 Years' Experience
Vedic Research & Astrology, Numerology & Vastu Shastra from Tantra Vidya Peetam & Meppad Mantrika Sampradaya
Professional Paranormal Investigator & Founder Member – International Paranormal Society
PhD Cognitive Psychology & MSC Psychology, Canterbury University, ChristChurch
Masters in Business Administration, IMD Business School
Senior Consultant, 40 Years' Experience
Vedic Research Scholar, Astrologer and Vastu Expert
MA, MPhil, Jawaharlal Nehru University ( JNU)
PHD, Banaras Hindu University
Vedic Education from Thirunavay Brahmasvam, once of the most ancient Vedic Schools in India
Research Scholar – Indian Religious Philosophies
Previous Positions – Professor - Banaras Hindu University
Senior Consultant, 25 Years' Experience
Vedic Studies & Research, Astrology, Numerology and Vastu Shastra
MA, MPhil, PHD, Banaras Hindu University
Previous Positions - Professor, Banaras Hindu University, Professor – Sampurnanand
University
Honorary Positions – Secretary - Centre for Hindu Religious Studies,
Founder Member – Society for Advaita Vedanta
Senior Consultant, 35 years' Experience
Medical Astrology, Vedic Astrology, Chaldean Numerology, Vastu Shastra and Fengshui,
Medical Astrology applications in Psychology
MPhil, PHD, Psychology, St Xavier's College, Ahmedabad
25 years of Professional Practice as a Psychologist and Counsellor
Clinical Hypnotherapist and Past Life Regression Therapist, National Guild of Hypnotists, Inc
(Merrimack, NH, USA)
Previous Birth Curses & Remedies
The Kula Devta or the deity - Remedial Solutions
Vedicology - Client -
Google Reviews